Are You Planning to Sell Your Horse? We Can Help.
Equine Sales Assist Days
Are you planning to sell your horse? Get help selling your horse while getting the best price with the Kentucky Humane Society's Best Hoof Forward Program.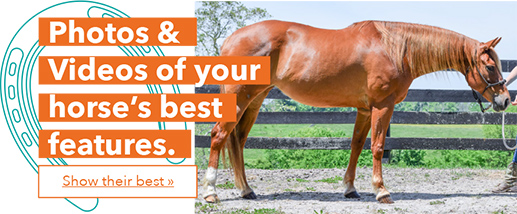 During our sales assist days, owners bring their horse to KHS' Willow Hope Farm in Simpsonville, KY for assessment; at no cost to you, the KHS Equine team provides a professional riding and handling evaluation, takes attractive photos and videos that show the horse's best attributes, and recommends reputable sales outlets. You will leave with your horse and the information you need to get the best sale price.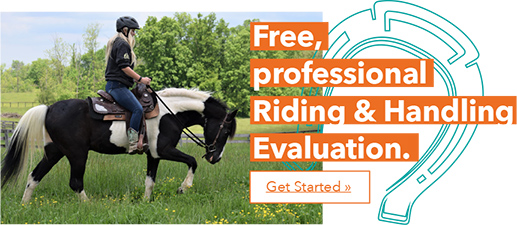 This program is for families interested in selling their horse and is not part of our adoption program. Appointments are required.
To register for the next sales assist day or for more information, contact us at 502-272-1068 or email [email protected].
Follow our Equine C.A.R.E. program on Facebook
---
"Horses Welcome" Initiative Helps Owners Rehome Their Horses
Do you need to rehome your horse and want help? The Kentucky Humane Society equine experts can help you attract the best price for your horse – helping ensure your horse goes to a great new home. Learn more
---
Trouble Keeping Your Horse? Call our Horse Help Line
Are you facing a crisis that is making it difficult to keep your horse? Contact us at 502-272-1068 or [email protected]. We can provide advice to owners struggling to provide care or who are at risk of surrendering their horses.
---
Where to Report Equine Cruelty or Neglect
The Kentucky Humane Society is not a municipal shelter and we do not have any jurisdiction to handle animal control in Kentucky; this includes stray reports and cruelty investigations. Information on identifying cruelty or neglect (PDF).
The Kentucky Horse Council provides this advice for reporting cruelty or neglect in case of horse(s) in your county:
First, contact your local animal control/municipal animal shelter
If the county animal control officer does not investigate large animal cases, contact your county Sheriffs' Department.
If you are unsatisfied with the outcome of the sheriff's investigation, or lack of response from the sheriff, contact the Office of the Kentucky State Veterinarian, who can dispatch an investigator to the site. The investigator will assess the situation and present that assessment to the County Attorney. The County Attorney will then decide whether or not to press charges based on the assessment.
---
Abandoned Horses
If you find an abandoned horse and cannot locate the owner, you may choose to take it in and provide care for it. In such cases, there is a legal process to follow including a 15-day stray-hold period. If the owner is unknown and cannot be found, there is a process to follow to gain ownership after the legal stray-hold period expires. The process is outlined in Kentucky Revised Statute 259.
Other Resources