Looking for a caring pet boarding facility?
Entrust your four-legged friend to the animal experts at the Kentucky Humane Society Pet Resorts. You'll rest easy while you're away, knowing your pet is happy and secure. Our caring staff treats your pets like their own. And what makes our facilities truly special is that proceeds benefit shelter pets!
Two Great Resorts. Which Do You Choose?
Eastpoint Pet Resort
Our Eastpoint Pet Resort offers luxury indoor boarding and lots of activities for pampered pets, including playtime, romp and roll – and don't forget our private rooms with televisions for dogs and an aquarium and natural light for cats. Add Doggie Day Care and grooming for a full-service spa experience.
Fern Creek Pet Resort
Our Fern Creek Pet Resort offers indoor/outdoor runs and walking trails for nature-loving dogs and a room with a view to the outdoors for cats.
---
Vaccinations
Pets receiving any services at the Pet Resorts need to be up-to-date on vaccinations. Please contact your veterinarian as soon as possible to ensure your pet is ready. Learn about our vaccine requirements.
---
Other Resort Services
á la Carte Activities
Our á la carte activities let you choose the level of exercise that best fit the needs of your furry friends while they board with us.
Visit our Fern Creek and Eastpoint Pet Resort pages to learn more.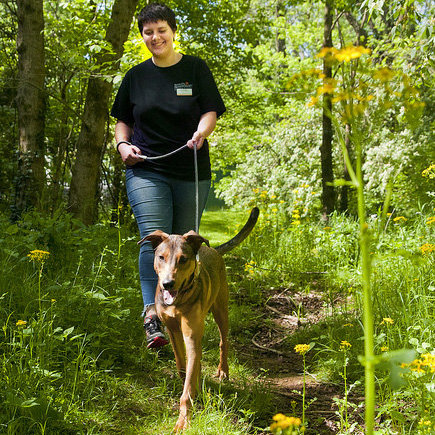 Pet Grooming
Our talented, compassionate groomers will bathe, brush and pamper your pet with breed-specific cuts or a summer shave. Our facility is equipped with a hydraulic grooming table and top-of-the-line step tub, especially beneficial to our elderly clients.
Doggie Day Care
Let your dog play for the day in our fully supervised daycare. Your pooch will romp, run and socialize in a controlled and fun setting. Our interactive daycare program allows clients to drop off their dog on the way to work (or while running errands), and then pick up their pet on the way home.