CARE-a-van Mobile Vet Care
Bringing affordable pet wellness services to Kentucky communities
Our CARE-a-van mobile veterinary clinic visits neighborhoods throughout Kentucky to provide affordable pet care. Services currently include vaccines, heartworm tests, microchips, flea/tick and heartworm preventatives, and nail trims and pet wellness exams.
The CARE-a-van schedule changes regularly, check here often to see when the CARE-a-van will be in your neighborhood and book a pet care appointment.
CARE-a-van Pricing
Dogs
Dog wellness vaccine package (DA2PP, Bordatella, Rabies) – $37
Puppy starter vaccine kit (DA2PP, Bordetella, Interceptor) – $34
DA2PP – $16
Bordatella – $16
Rabies – $11
Flea & Tick and Heartworm preventative pricing based on weight and longevity
Cats
Cat wellness vaccine package (FVRCP, Rabies) – $27
Kitten vaccine starter kit with dewormer (FVRCP, pyrantel) – $22
FVRCP – $16
Rabies – $11
Revolution Plus (topical flea and tick) pricing based on weight
Other Services
*Physical exam only for basic skin, eye, ear and other minor medical issues – $15
Microchipping – $27
Nail trim – $15
Heartworm test – $11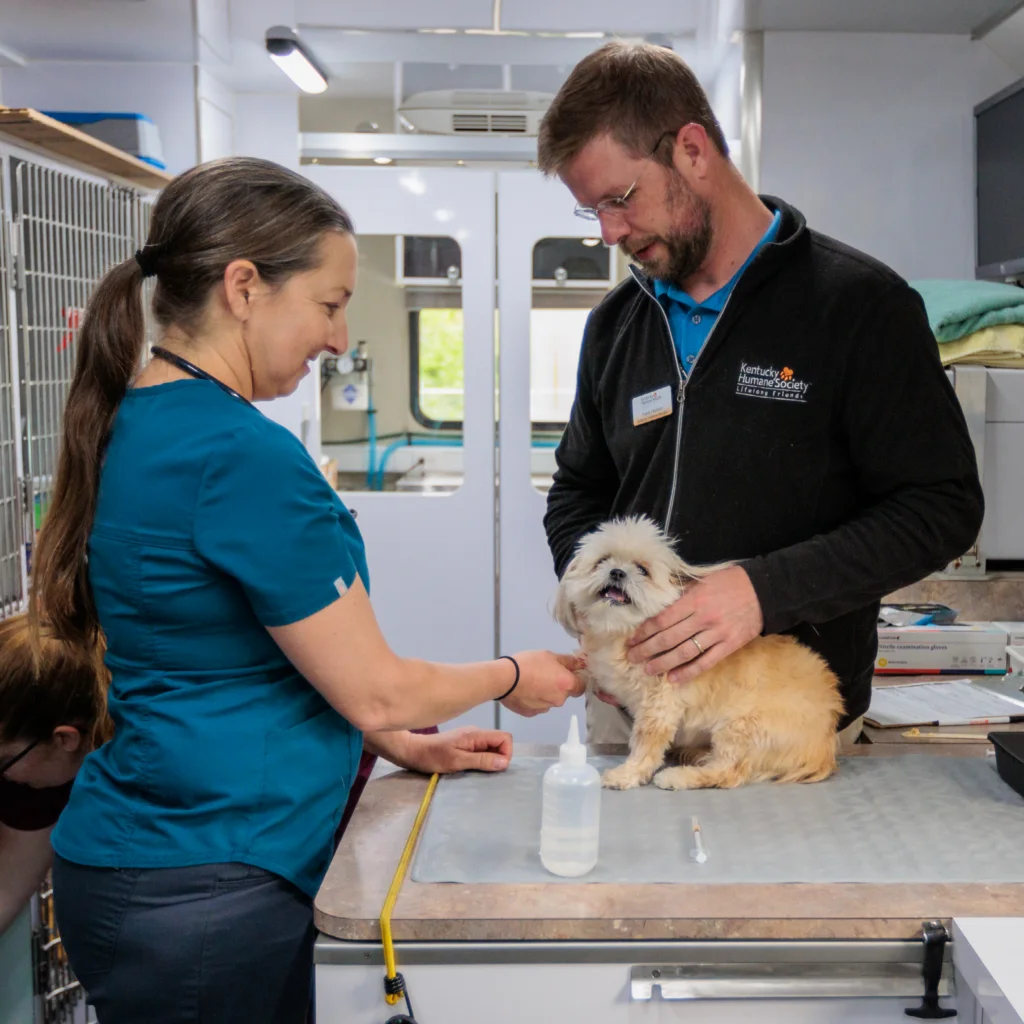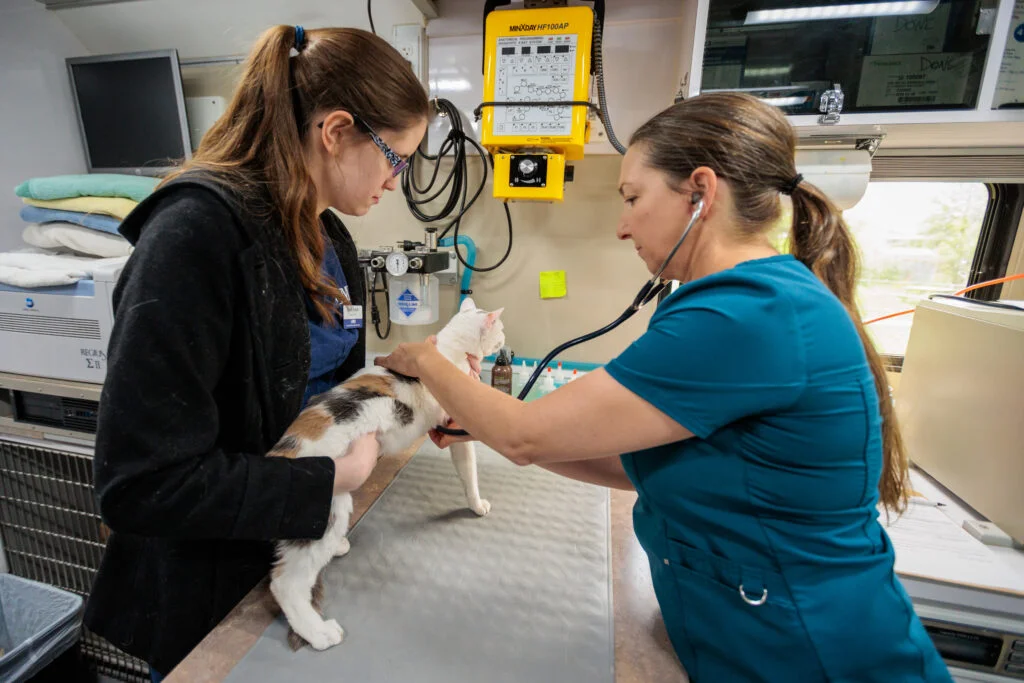 * Any treatments/prescriptions for medical issues diagnosed during the physical exam will be an additional fee. Please note that we are not a full-service veterinary clinic. If your pet has chronic health issues or is experiencing a medical emergency, please contact your primary veterinarian.
Find a CARE-a-van event in your community and schedule your appointment!
The CARE-a-van is part of KHS' Love 120 initiative to positively impact companion animals in all 120 counties in Kentucky over the next decade by delivering services to areas where pet owners do not have access to affordable veterinary care.