Giving in Honor or Memory of a Loved One
Giving an honor or memorial gift is a meaningful way to recognize a loved one — two-legged or four-legged. Your gift is not only a tribute to someone special in your life, but it helps the Kentucky Humane Society continue serving thousands of homeless cats and dogs in our community.
In memory of a pet or loved one
Honoring your parents on Father's Day and/or Mother's Day
Celebrating birthdays (pet and human!)
In lieu of holiday gifts
Recognizing wedding and anniversary dates
Celebrating graduations and major achievements
Honoring outstanding employees
Or, for the animal lover who has everything
Your honor or memorial gift will be recognized, and the family notified with a card and photo. We will contact you to discuss options.
We'll send a special card to the individual or family you have honored
We'll send you the Paw Street Journal for free (if your gift is $25 or more).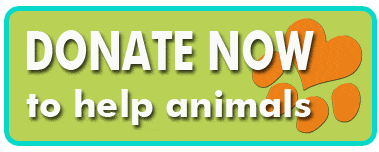 You can make your gift in the following the ways:
Make a gift via phone – call (502) 515-3145
Make a gift by mail. Send your check to Kentucky Humane Society, 1000 Lyndon Lane Suite B, Louisville, KY 40222*
*Please include the following in the comments box online or with your gift by mail: who the gift is in honor/memory of, as well as a name and address of where to send a card.
Order a Dedication Paver
Celebrate your memories and loved ones by making them a permanent part of the Kentucky Humane Society! Create a lasting tribute to a loved one, honor a passing of a pet, friend or family member, make a birthday or special occasion unforgettable, or create a family treasure for generations to come. These attractive, engraved bricks are laid in our Garden of Lifelong Friends at the KHS Sam Swope Pet Treatment & Lifesaving Center on Steedly Drive.
Small Paver 4″ X 8″ : $150
3 Lines – 16 Characters per line (including spaces and punctuation)
Large Paver 8″ X 8″ : $300
6 Lines – 16 Characters per line (including spaces and punctuation)
To purchase a Dedication Paver by phone, please call (502) 515-3147. To purchase a Dedication Paver by mail, download an order form here (PDF).