Donations Before Midnight Triple Matched to Help Animals
We have an exciting surprise: Giving Tuesday donations will now be TRIPLE MATCHED! An anonymous friend of the animals has offered to match donations made before midnight on Tuesday, November 30, 2021, up to a total of $15,000. This is in addition to the holiday match. So donate now to have your gift TRIPLE MATCHED to help even more animals.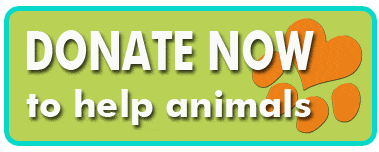 Your Giving Tuesday gift will help animals like Copper. This sweet senior beagle came to the shelter with a heart murmur and an eye that was so irritated it needed to be removed. Supporters like you helped make Copper's lifesaving medical care and eye surgery possible. He is now recovering and will be available to find his forever home soon. There are still so many animals like Copper who need your help.
Please help more animals like Copper with your donation! Give online and follow our Giving Tuesday progress on Facebook and Twitter. Let's see how many more animals we can save because of you and other kind donors!