On Tuesday, November 16, the Kentucky Humane Society (KHS) took in 15 puppies and dogs rescued from cruelty and neglect, after authorities in Iowa and Arkansas shut down a large-scale breeding operation and a failed animal shelter. Watch the news story on WHAS11.
The animals were transported from Animal Rescue Corps' (ARC) Rescue Operation Shelter in Lebanon, TN, to KHS's Sam Swope Pet Treatment & Lifesaving Center at 241 Steedly Drive where they will be medically assessed before adoption. Learn about the adoption process.
Ten of the dogs KHS received were rescued from southern Iowa, after breeder Daniel Gingerich amassed 120 violations of the Animal Welfare Act in six months. After a judge barred him from selling dogs, Gingerich agreed to surrender over 500 of his dogs to authorities.
Another five dogs were rescued from a failed animal shelter, after the Humane Society of the Delta's (HSD) director was arrested for felony animal cruelty. More than 400 animals were removed from this Arkansas shelter.
"We want to thank Animal Rescue Corps for providing initial support to these dogs and for bringing them to KHS so we can find them loving homes," said KHS spokesperson Andrea Blair. "We look forward to helping prepare these dogs for their new lives as beloved family members."
While the Kentucky Humane Society's first priority is helping animals in Kentucky, KHS also occasionally assists in large-scale cruelty and neglect cases and natural disasters outside of Kentucky.
"We are grateful for the public's support, which allows us to take in, care for and finding loving homes for vulnerable animals," said Blair.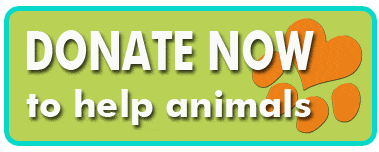 About Animal Rescue Corps
Since 2010, Animal Rescue Corps (ARC), a national animal protection nonprofit, has provided large-scale animal rescue for communities that lack resources to address abuse and disaster themselves. In addition to emergency rescue, ARC offers education and shelter relief. ARC's mission is to end animal suffering through direct and compassionate action and to inspire the highest ethical standards of humanity towards animals. To learn more about Animal Rescue Corps, visit: animalrescuecorps.org